Campbell is a skilled and dedicated leader, administrator and project manager. Having graduated from Somerset Area Senior High School in Southwest Pennsylvania, he earned his Bachelor of Architecture at Carnegie-Mellon University in 1979, and his Master of Architecture in Urban Design at Harvard in 1981. He opened his own architecture office in upper Manhattan, practicing architecture and community development in Harlem and the South Bronx. In 1990 he entered public service in New York City's Department of Design and Construction, and rapidly rose through the ranks to become a Deputy Assistant Commissioner, over capital construction for the public service agencies of Health, Human Services, Fire, Children, Aging and the Homeless.
In 1996 he returned to the private sector, reconstituting his office as a sustainability and infrastructure development consultancy. During that period he consulted with the City of New York in developing high performance guidelines for buildings and for infrastructure, such as stormwater management, landscape and utilities.  In 2004, with a growing interest in development in the Middle East, he moved to Beirut, Lebanon, teaching Architecture and capital planning at the American University of Beirut. In addition, he worked in the international engineering firm, Dar Al Handasah's Planning Department. While there, he engaged in master and strategic planning efforts in Erbil in the Kurdish region of northern Iraq, and in Oman, establishing areas of historic and natural heritage, and in Northern Jordan the strategic planning for a freight business and shipping logistics hub. Shortly after returning to the States, in 2008 he reentered public service, this time in Washington, DC's Office of Property Management, which later became the Department of General Services (DGS), the agency that designs, constructs and maintains the schools, recreation centers, police and fire stations and other municipal facilities for the District of Columbia.  Upon the creation of DGS he served a year as Deputy Director for the Construction Division.
With the District's increasing awareness of the necessity of coordinated planning, and with his experience successfully leading diverse urban and strategic initiatives, he was selected to create the Planning Office of DGS, where he served on numerous inter-agency task forces, and continued to elevate the role of integrated planning and strategic development within DGS. Its Planning Office lead DGS' effort to create replacement Short Term Family Housing in order to close the DC General Family Shelter, consistent with the Mayor's Homeward DC initiative to end homelessness in the District.  DGS Planning has been involved in transforming industrial sites into state of the art sustainable public works facilities, increasing awareness for co-locating of multiple municipal needs and increasing economic development opportunities on limited District-owned lands. Planning administered DGS' Facility Condition Assessments, and also led urban agriculture, public safety and municipal facility master planning efforts.
Most recently Mr. Campbell has led the Capital Project Office at DGS, supporting the needs of capital project managers, and in just a few short months consolidated data entry, information, reference materials and data analytics onto one Sharepoint-based site, procured a project management information system that will replace a complex and unfriendly system with an agile and user friendly system, to be fully operating by the end of January, 2020.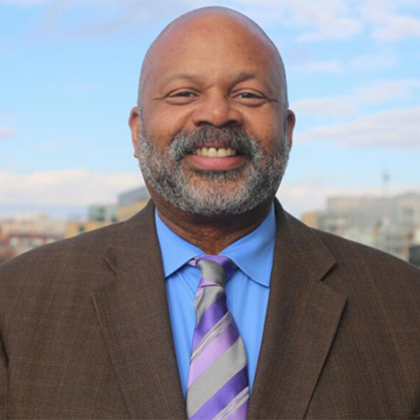 Stephen Campbell
City of Lancaster Public Works