Jenna is the Pennsylvania State Director and Agriculture Program Director at the Alliance. Jenna began her work at the Alliance as Program Manager in April 2016, focusing on projects involving stormwater, agriculture and forest buffers. In 2017, Jenna was promoted to Pennsylvania State Director. Jenna has been delighted to have the opportunity to work with local companies like Turkey Hill Dairy, the Hershey Company, and Maryland & Virginia Milk Producer's Cooperative Association and others to build sustainability into the culture and operations of the agricultural industry.
Prior to joining the Alliance, Jenna worked at the Lancaster County Conservation District as an Erosion and Sedimentation Technician on the frontlines of environmental regulation overseeing excavators, construction workers, and farmers to protect Pennsylvania's waterways.
Jenna holds a degree in Environmental Resource Management from Penn State University with minors in Environmental Soil Science and Watersheds and Water Resources. In 2019, Jenna was honored to receive the Penn State University College of Agricultural Science's Outstanding Recent Alumni Award and be inducted into the Armsby Honor Society.
Outside of work, Jenna can be found playing with her dog, Buster, at the dog park, gardening, completing home improvement projects, weightlifting, reading, cooking, and spending time with friends and family.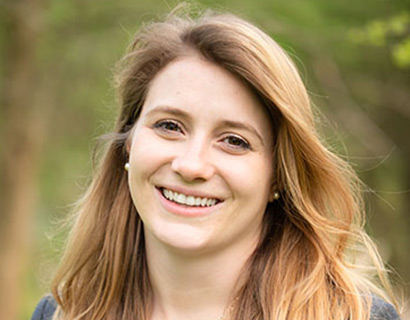 Jenna Mitchell Beckett
Alliance for the Chesapeake Bay