Andrew Pauls-Thomas is the Grants Coordinator at the Lancaster County Conservation District. In his role, he develops proposals for new grant opportunities and helps the organization keep a bird's eye view of its existing grants. Andrew also serves as the liaison between the District and its sub-grantees, tracking project statuses and timelines to ensure partner organizations have the support they need for conservation projects to succeed.
Prior to joining the District, Andrew managed the Program Compliance and Impact Department at Community First Fund, a nonprofit business lender headquartered in Lancaster City. At Community First, he developed and maintained impact measurement tools and databases to help assess the programmatic efficacy of the organization.
Andrew is active in his church as well as in the Lancaster hub of the Global Shapers Community, a worldwide network of young changemakers working on issues important to their local communities. Andrew is interested in the ways that relationship building and community action can bring about positive change. Andrew is a performing singer-songwriter, an artist, a gardener, a cyclist, and is most at peace in the outdoors. He, his spouse, and their rescue pup Pinto are proud to call Lancaster City home.
Read Andrew's Scholar Spotlight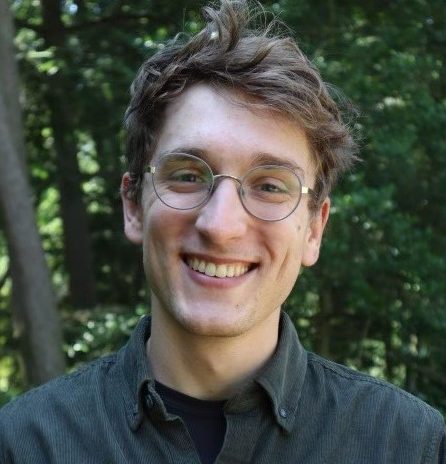 Andrew Pauls-Thomas
Grants Coordinator, Lancaster County Conservation District