Scholar Spotlight: Andrew Pauls-Thomas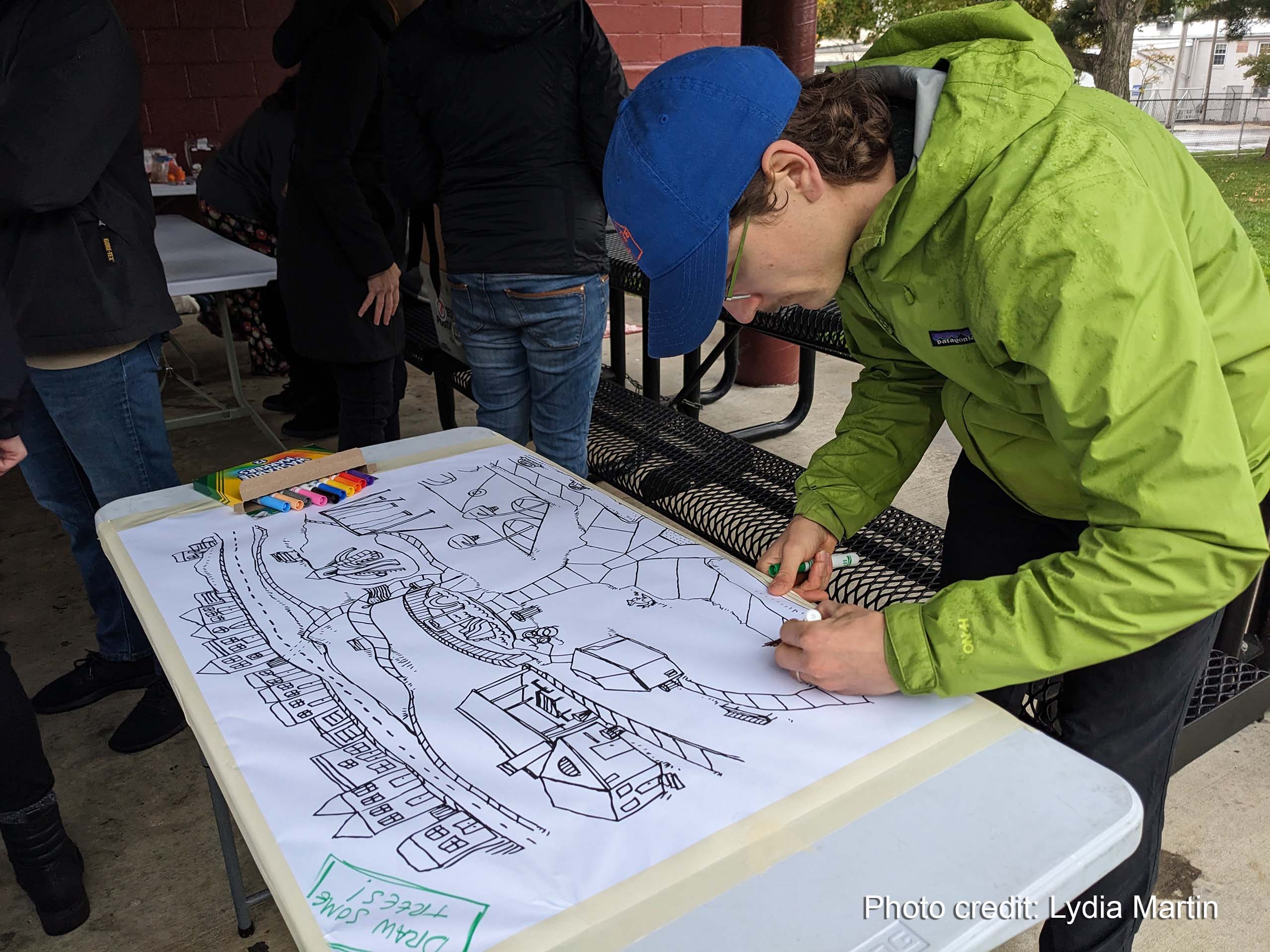 Andrew Pauls-Thomas is the Grants Coordinator at the Lancaster County Conservation District. In his role, he develops proposals for new grant opportunities and helps the organization keep a bird's eye view of its existing grants.  He is active in his church and the Global Shapers Community as well as being a performing singer-songwriter, an artist, a gardener, and a cyclist.
We recently asked Andrew about his experience with Lancaster Watershed Leadership Academy.
Q: What inspired you to get involved in the Watershed Leadership Academy?
A: The thing that pushed me to get involved in the Academy was joining the staff of the Lancaster County Conservation District. I knew that the experiential and leadership learning would be beneficial as I made connections in the clean water world and grew into my world. My favorite part of the course was the opportunity to connect with experts and visit different sites where water-related work is happening.
Q: What is your main motivating factor to strive for clean water?
A: I love the way working on clean water connects the dots between so many of the things I care about. Projects to improve water quality often have co-benefits like improving habitat for wildlife, creating recreational opportunities for residents, and cultivating a sense of place. The work for clean water connects us more deeply with the natural world, a world from which humanity is increasingly alienated.
Q: What were your first thoughts about the Academy?
A: My first reaction was, "What a cool group of people!" It has been a delight to get to know each of my fellow scholars and learn how their diverse skills and interests fit into clean water work.
Q: What do you hope to accomplish through your participation in the Watershed Leadership Academy?
A: I hope to learn how to bring people together to collaborate across organizations and disciplines. I also want to gain more experience in coordinating an event and develop confidence to speak on clean water issues.
Q: What has changed in the way you look at the environment since you began the Academy?
A: I have become more aware of the way our actions upstream affect drinking water supplies. Prior to taking this course, I took the water from the tap for granted, assuming that the City would do whatever it needed to do to make sure the water is clean. I now realize that everything is connected – what flows into streams and rivers may get into that tap water, or even into well water!
For his Academy Action Project, Andrew teamed with fellow scholars Megan Blackmon and Aiden Das to host the Clean Water Starts Here event on October 14 at Sixth Ward Park in Lancaster to raise local public awareness of clean water issues and steps individuals can take to help.  The event featured activities for kids, music, and light refreshments. 
When asked what he is learning about himself through his participation in the Academy, Andrew replied, "I am learning that I enjoy talking to people and relationship-building more than I like coordinating all of the details and logistics of an event. That said, I am also learning that it is sometimes difficult for me to reach out to strangers and talk to them about something I'm passionate about because I'm afraid they won't "get it." It's easier to talk to folks if you already know you have something in common."