Emily Smedley was the former Communications and Programs Coordinator for the Lancaster Clean Water Partners. In this role, she managed and facilitated communications with partner organizations and regional stakeholders, and managed programs such as the Action Teams and the Clean Water Fund.
She is a communications and marketing professional with experience working with nonprofits, foundations, and government entities. For more than three years, Emily worked at a Baltimore-based, full-service communications firm focused on progressive social change. There, she worked on several public health, education, and social justice initiatives, including providing communications, advertising, and media support to HealthCare Access Maryland, Behavioral Health System Baltimore, and the Horizon Foundation. She also has worked on various social media and documentary-style video projects for Spotlight on Poverty and Opportunity, Tax Credits for Workers and Their Families, the Education Writers Association, National Multiple Sclerosis Society, and the U.S. Department of Veterans Affairs.
Emily also served as a research fellow for The Beautiful Social Research Collaborative. There, she mentored students in partnering with nonprofits to produce social media, multimedia, and web design projects to foster positive social change.
Emily grew up in Downingtown, PA, and graduated from Saint Joseph's University with a bachelor's degree in Communication & Digital Media Studies and a minor in Marketing.
For fun, Emily loves exploring craft breweries and coffee shops, hiking, reading, and snuggling with her dogs, Marlo and Frankie.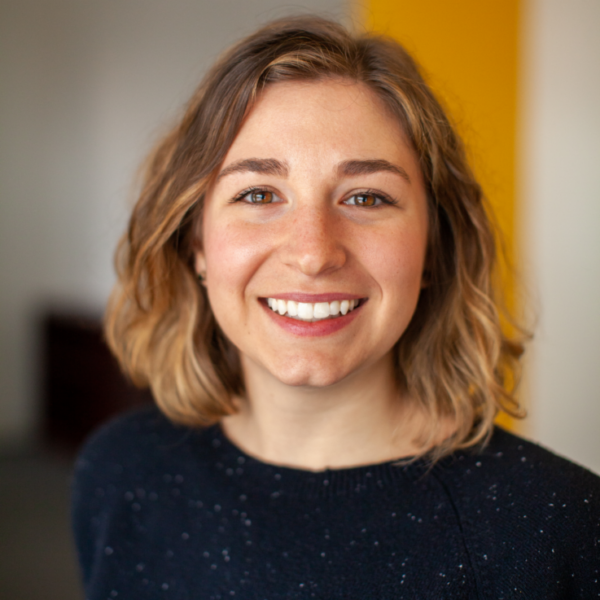 Emily Smedley
Communications and Programs Coordinator