Scholar Spotlight: Emily Smedley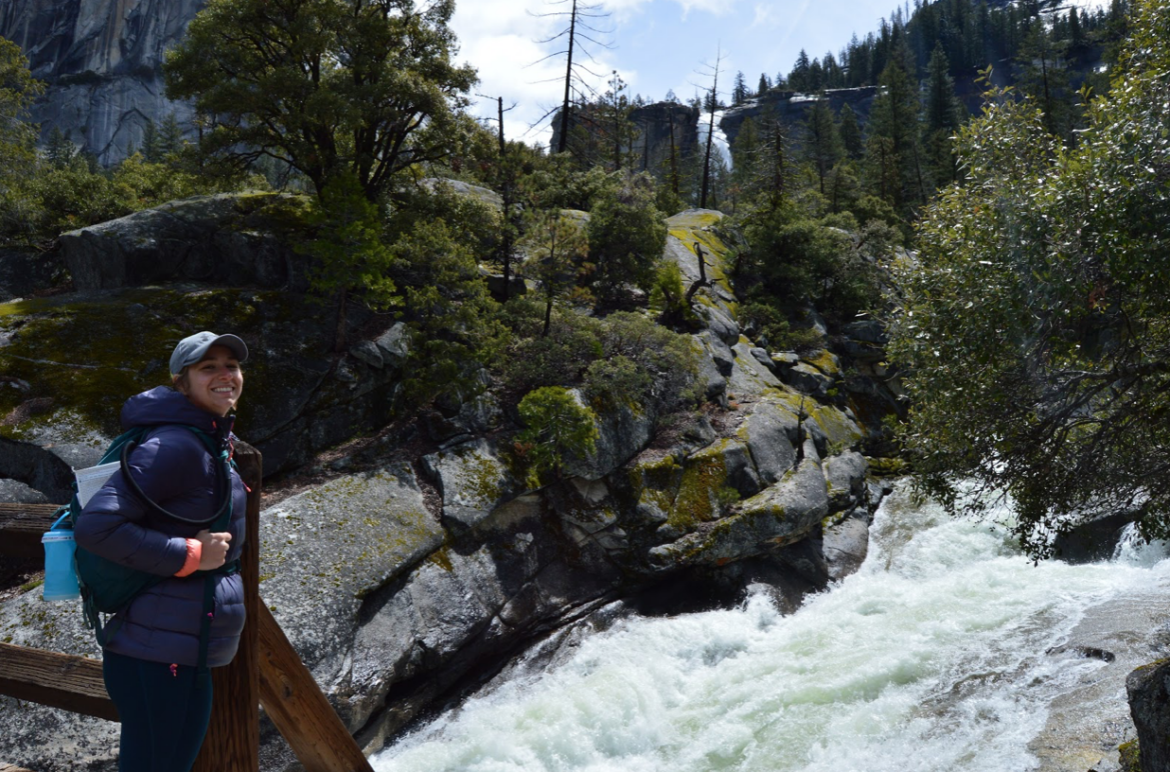 When Emily Smedley started her position at the Lancaster Clean Water Partners in February 2020, she was offered the opportunity to participate in the Lancaster Watershed Leadership Academy as a scholar. She couldn't think of a better way to integrate herself into her new position and new city than joining the Academy. 
Though she joined the Academy a few weeks after the official start, Emily wasted no time digging into the watershed and leadership content and getting to know her classmates. "I was a bit intimidated coming into the class late, but the instructors, guest speakers, and classmates were welcoming and eager to have me join the class," she says. "My nerves were soothed by the friendly faces in the room, and that carried on throughout the entire course." 
As the Communications and Program Coordinator for the Lancaster Clean Water Partners, Emily knows the importance of building relationships and understanding people's connections to waterways. "I don't have a science background, but it's proven to be an advantage for me in the Academy and my role with the Partners," she says. " If I don't understand the information coming from environmental organizations, the folks they're trying to reach probably won't either. And that's no way to build a community around a common cause." 
Emily's goal for the Academy is to be able to accurately and clearly explain complex watershed concepts so that more people understand how critical clean water is and that they play a role in sustaining water quality. In addition to watershed content, she also wants to dive into developing her leadership philosophy. She often looks to Brene Brown–an American professor, lecturer, and author focusing on leadership development and vulnerability–for leadership content outside of the Academy. Emily's leadership philosophy is to personally be brave,  honest, and lean into vulnerability to further good work. "When you're honest with yourself, you can be honest with others. When you're honest with others, you can build a respectful working relationship that generates thorough, meaningful work," says Emily. 
Her love of the outdoors is a strong motivator for her to better understand the dynamics of watersheds and leading individuals to make meaningful change. "The outdoors is where I go to destress, adventure, and reconnect with nature," says Emily. "Before taking this position with the Partners and starting sessions with the Academy, I could walk past a severely eroded stream bank and think nothing of it. I thought that's just how stream banks looked. But now I head out on hikes searching for areas that need improvement." 
For her Action Project, a clean water initiative that combines the Academy's leadership and watershed curriculum, Emily will collaborate with two other scholars to bring water quality awareness to one or more churches in Lancaster County. She will organize and implement green infrastructure projects and other water quality improvement practices on one church's land. She hopes this experience, along with education and outreach, will lead to other faith-based organizations in the county to consider their impact on clean water and the value of sustainability.
Before joining the Academy and the Partners, Emily worked with nonprofits, foundations, and government organizations in Baltimore, Maryland. There, she worked on several public health, education, and social justice initiatives, including providing communications, advertising, and media support to HealthCare Access Maryland, Behavioral Health System Baltimore, and the Horizon Foundation. She also has worked on various social media and documentary-style video projects for Spotlight on Poverty and Opportunity, Tax Credits for Workers and Their Families, the Education Writers Association, National Multiple Sclerosis Society, and the U.S. Department of Veterans Affairs.
"The outdoors is where I go to destress, adventure, and reconnect with nature. Before taking this position with the Partners and starting sessions with the Academy, I could walk past a severely eroded stream bank and think nothing of it. I thought that's just how stream banks looked. But now I head out on hikes searching for areas that need improvement." 
– Emily Smedley