Allyson Ladley Gibson serves as the Executive Director for the Lancaster Clean Water Partners, facilitating collaboration between a unique set of multi-sector partners who are working to improve local water quality.
Allyson spent her childhood in Lancaster County, exploring streams and growing up in her family's business. She attended the University of Richmond then spent 13 years in Maryland with the Chesapeake Bay Foundation in their Education Department. She returned to her Lancaster roots at Kitchen Kettle Village before bringing all of her worlds together with the Lancaster Clean Water Partners in 2018.  Allyson participated in the Rural-Urban Leadership Program and serves as the co-director for the Lancaster Watershed Leadership Academy.    
Allyson loves life in Lancaster along with her husband and two kids plus a puppy.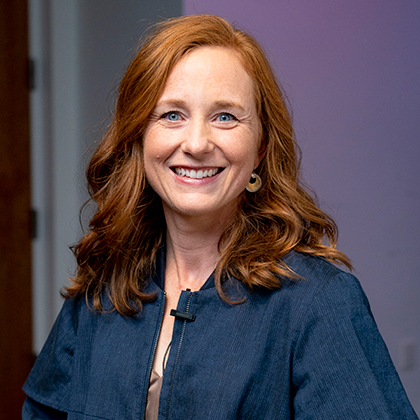 Allyson Gibson
Executive Director