Stabilizing the Eshelman Run Streambank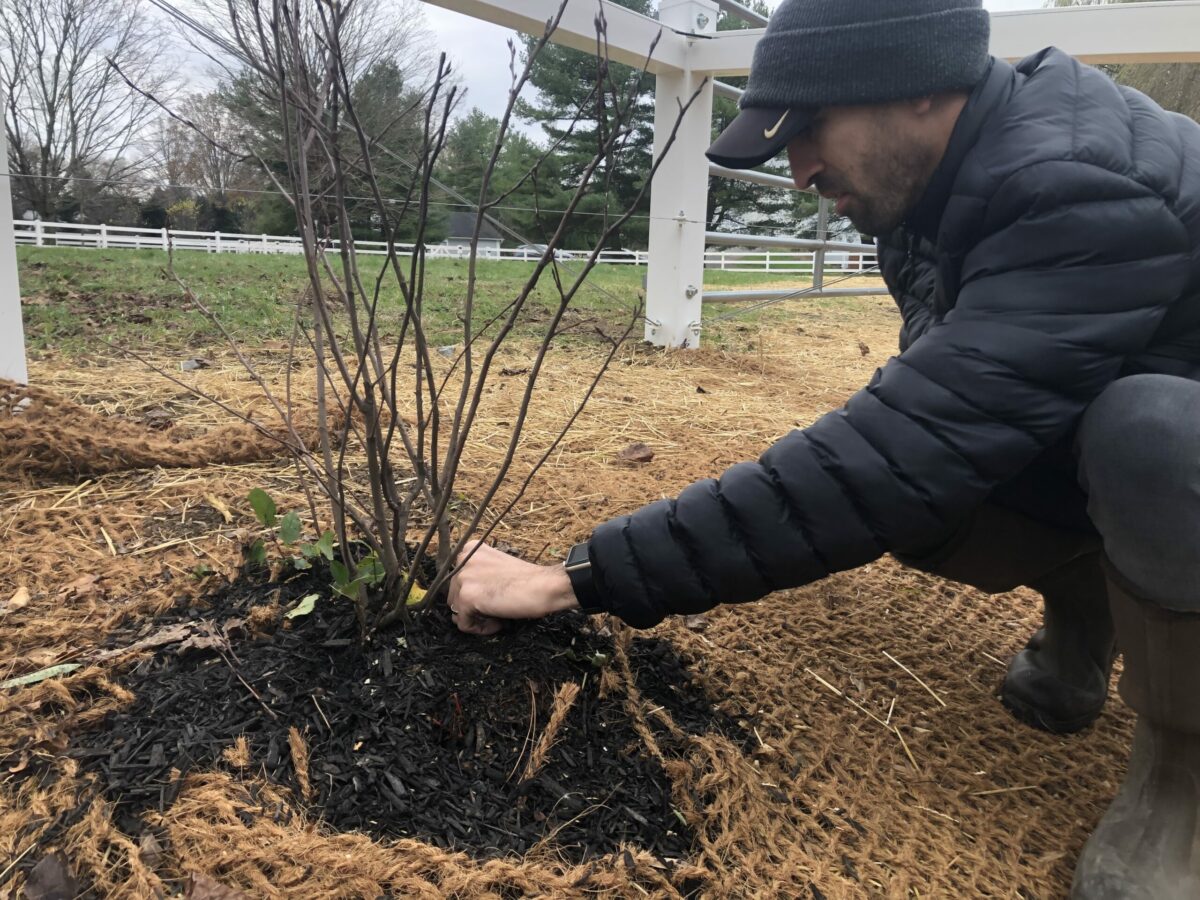 Eshelman Run, a small creek in Strasburg Borough suffers during heavy rainstorms, overloaded with soil and other organic material; the stream also affected farmland near the creek and the municalitpality's stormwater system. With $164,712 from a Clean Water Fund Large Implementation Grant, Strasburg Borough planned and oversaw the construction of conservation best management practices for 400 linear feet of stream.
A collective of cross-sector community leaders and partners, the partners collaborative succeeded with helping to stabilize and improve the stream's ecosystem by supporting farm owners with education, construction oversight, and funding to build a riparian buffer with native plants to stabilize the stream.  In collaboration with the landowner, TeamAg developed a conservation plan for the 39 acre farm to address the health of the stream.  
Restoring Lancaster County's waterways is a collective endeavor. The Strasburg Borough in coordination with ELA Group and LandStudies, completed the process for construction to begin on the streambank. Team Ag completed an Agricultural Erosion and Sediment Control Plan, and a Manure Management Plan for the farm's property. Lastly, the Pennsylvania Department of Environmental Protection and Lancaster County Conservation District contributed to the streambank's restoration by planting attractive native plants to not only help encourage wildlife to thrive, but also help improve water quality for all in the community. 
To significantly increase water quality in Lancaster County by 2040, Lancaster Clean Water Partners is led by the Lancaster Countywide Action Plan and a cross-sector collaborative of community partners. Together with local municipality and state partners, nonprofit, and the private sector, we are preserving Lancaster County waterways for a better quality life for all.
*This project is funded wholly or in part by the United States Environmental Protection Agency under an assistance agreement with the PA DEP. The views expressed herein are those of the author(s) and do not necessarily reflect the views of the Department of Environmental Protection.