Scholar Spotlight: Marcy Hostetler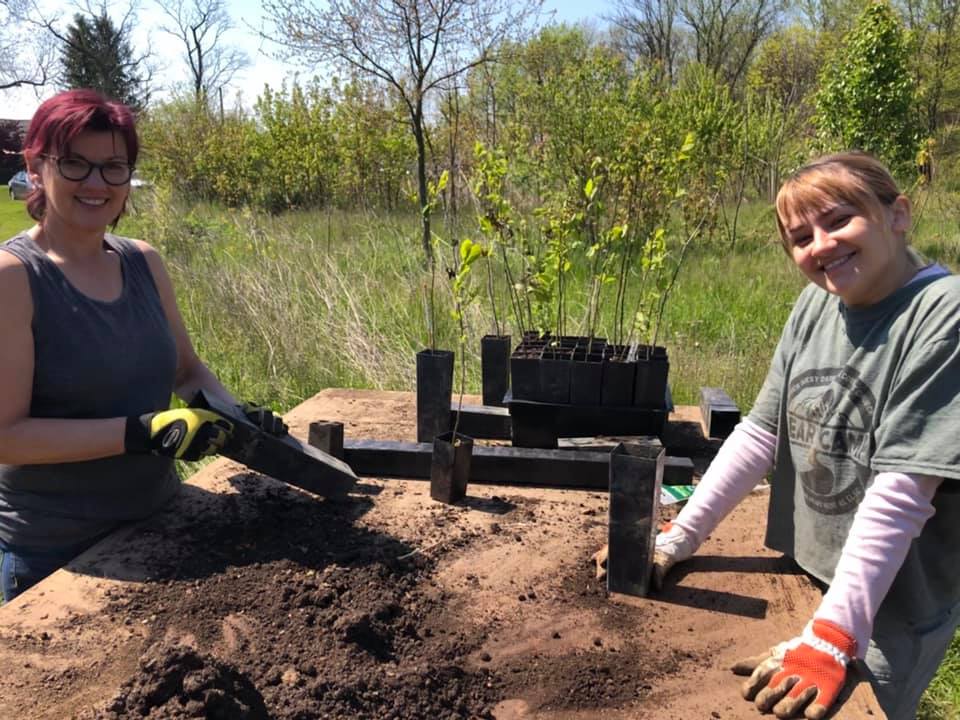 After 30 years of teaching and directing high school choirs, Marcy decided it was time to leave teaching and forge a new path in life – spending more time volunteering, planting native flowers and trees in her garden, and learning about and acting on the community needs of clean water.
She describes her journey towards clean water work as a meandering stream. She picked up a bit of information here and there, bouncing ideas off of friends, but had little time to indulge in topics of interest, such as sustainable gardening and buffer plantings.
"I don't like to do anything half-heartedly. I've always thrown myself fully into projects and become very passionate," says Marcy. 
As she began delving into clean water topics, she focused primarily on planting buffers and pollinator gardens, specifically using native plants because of their superb benefit on water quality. Her husband, Lamonte Garber, works with the Stroud Research Center. His work and support encouraged her to continue learning and acting on her passions. 
She also became acutely aware of issues surrounding environmental justice when she learned of very high levels of lead in the water at an elementary school where she was substitute teaching. "Clean water is not an option, it is a mandate for healthy communities," she says. 
As a Lancaster Watershed Leadership Academy scholar, Marcy's especially interested in learning about watershed stewardship and leadership from experts and local leaders. In addition to improving her knowledge of buffers and native plants, she's taking the initiative to find out more about stream bank erosion, best management practices on agricultural land, and water management systems. "I knew the Academy would be an incredible opportunity but am thrilled at just how well-planned and thorough the sessions are. I'm honored to be included," she says. 
Although there's a learning curve, Marcy is excited to explore the ins and outs of water quality so she can share the information with family, friends, and her community. She wants to use the information and the leadership skills she learns to teach others, especially youth and faith-based communities, about the importance of protecting our natural areas and waterways. 
Marcy attributes her dedication to faith communities and environmental stewardship to her humble, service-oriented Mennonite upbringing. Growing up, she watched her parents and close relatives give fully to their church community through volunteer efforts and contributions to the church's operations. Because of this, Marcy will use her action project to bring water quality awareness to one or more churches in Lancaster County. She will organize and implement green infrastructure projects and other water quality improvement practices on the church's land. She hopes this experience, along with education and outreach, will inspire other churches in the county to consider their impact on clean water and the value of sustainability.
"Clean water is not an option, it is a mandate for healthy communities."
– Marcy Hostetler