Scholar Spotlight: Lindsey Deininger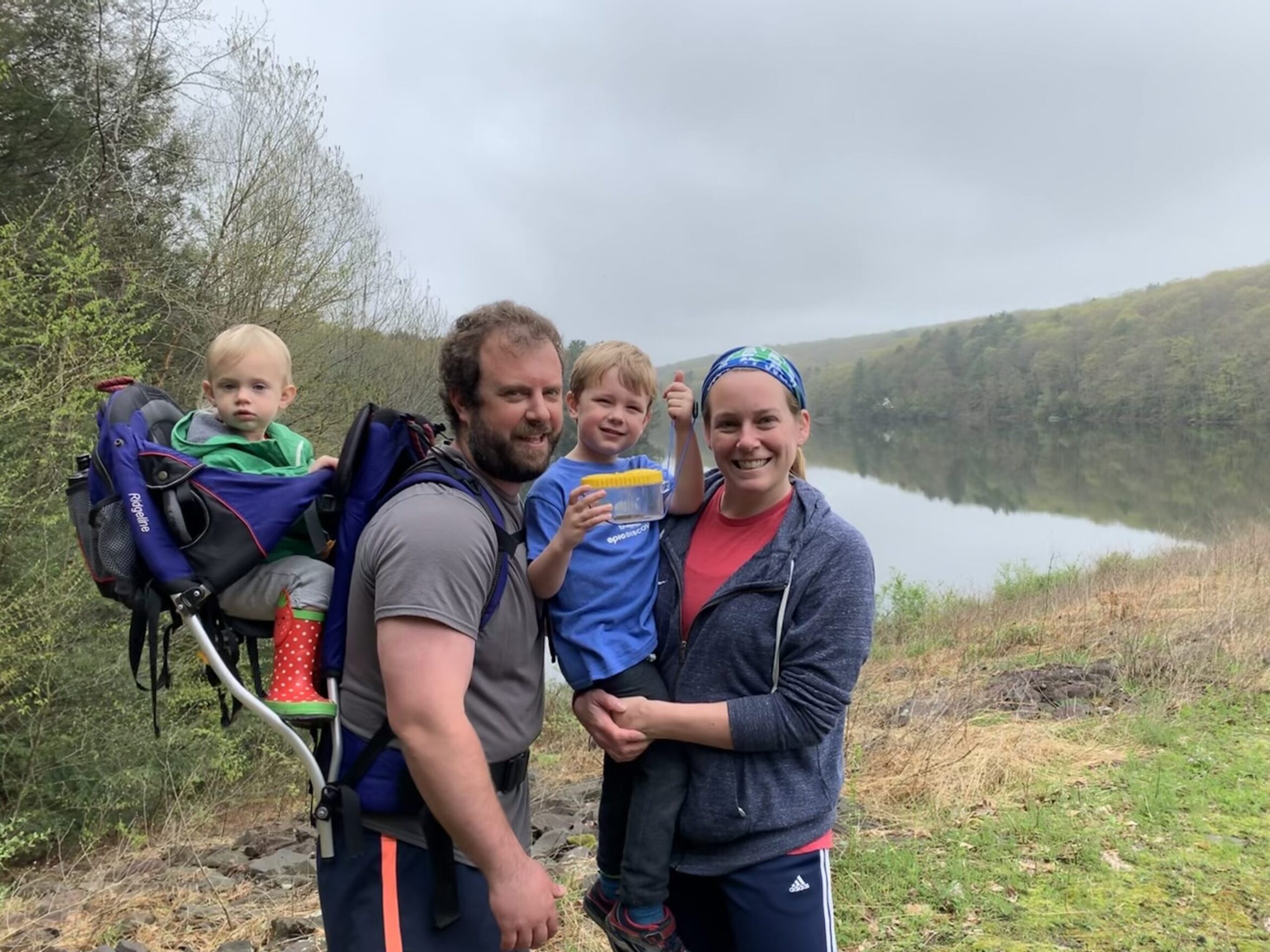 Mother Theresa once said to find your own Calcutta where you are, meaning people should work to improve the communities in which they live. That inspired Lindsey Deininger to focus her volunteer efforts in her native Lancaster County where she lives with her husband and two young children. 
"I read the chapter in a book by Gretchen Rubin that I was reading for my book club and liked the idea of finding ways to act on your passions to serve your own community," says Lindsey. "Over the last few years, I found myself drawn to clean water work – like riparian buffers and tree plantings – and wanted to get involved."
Lindsey first read about the Lancaster Watershed Leadership Academy in her local newspaper. She immediately thought it was a tangible way to combine her passion of environmental stewardship with community engagement. With site visits, lectures from experts, and a wide-range of resources at her fingertips, the Academy provides the ideal learning environment for Lindsey as she becomes more engaged with water quality initiatives in her community and understands the important role water plays in everyday life. 
Lindsey is also eager for the leadership training the Academy offers. As a Business Loan Specialist for Everence Federal Credit Union, Lindsey is utilizing this portion of the Academy to further build her leadership skills and to learn innovative ways to manage a small team. 
"I want to improve my networking skills, and practice getting through uncomfortable situations like public speaking," says Lindsey. "The sessions spent walking through elevator and impromptu speeches will be tough but they'll go a long way in building my leadership skills."
Bringing together the leadership and watershed curriculum, each scholar is required to design and manage a clean water project in the county. Lindsey will be working with a local church to implement green infrastructure projects and other water quality best management practices on the church's land. She hopes this experience, along with education and outreach, will lead to other churches in the county to consider their impact on clean water and the value of sustainability.
"There's already so much being done, more than I imagined. The Academy gives scholars the tools to pay it forward and contribute further with these water quality issues, so we can get our hands dirty and help achieve clean and clear water." 
"The sessions spent walking through elevator and impromptu speeches will be tough but they'll go a long way in building my leadership skills."
– Lindsey Deininger