Scholar Spotlight: Laura Brenner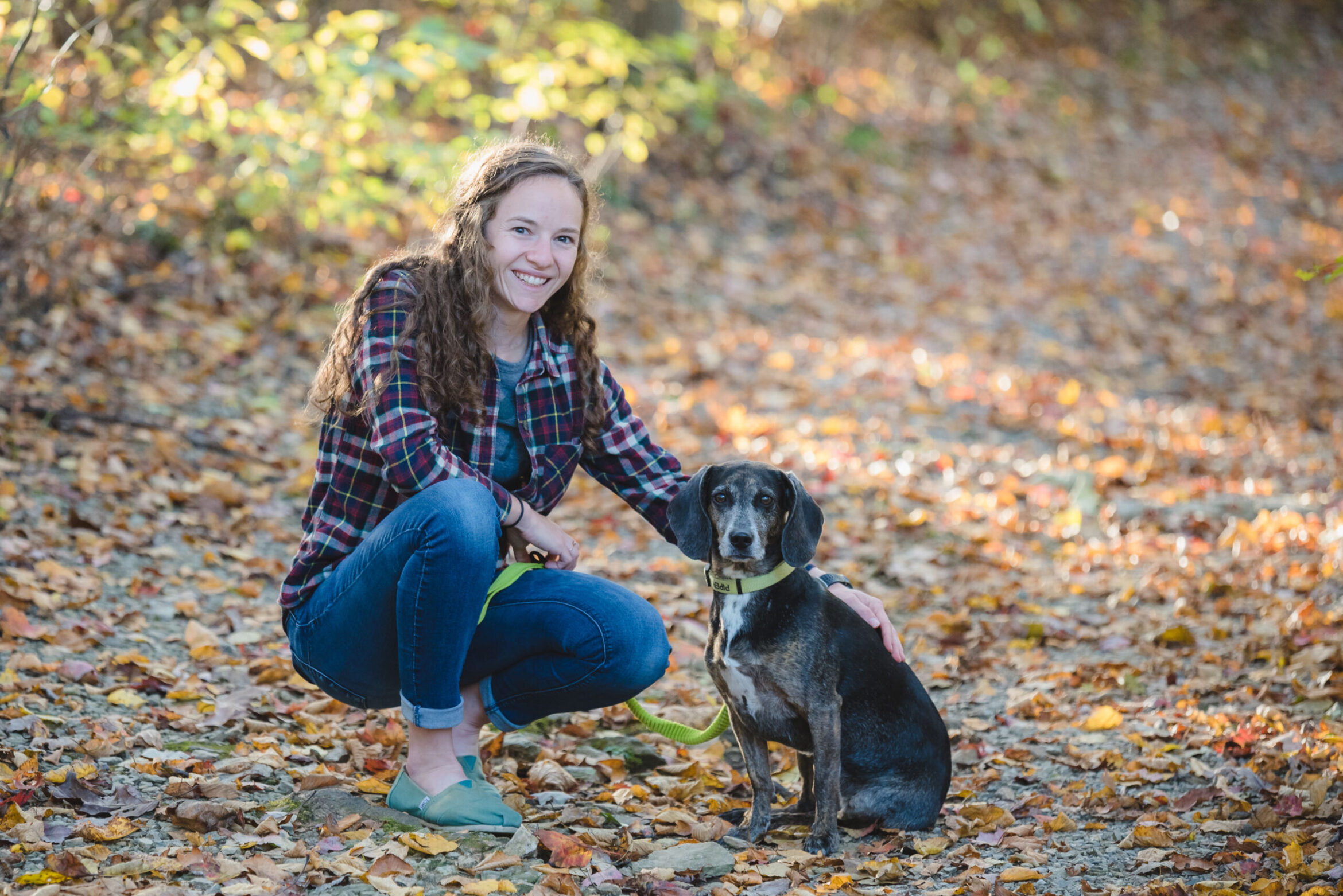 When Laura Brenner was first approached about the Lancaster Watershed Leadership Academy from her supervisor, she wasn't sure it was the best fit for her. As the communications coordinator at Lancaster Farmland Trust (LFT), Brenner shares success stories focusing on farmland preservation and protection, not watersheds or water quality improvement. 
It wasn't until she looked more closely at the course material and spoke with colleagues that it clicked – clean, healthy water is crucial to all aspects of our lives, from the water rushing through her home's pipes to the water trickling down a shallow stream on a farmer's land.
Once she saw that connection, she couldn't unsee it. 
"It's like an artist nitpicking other art work," says Brenner. "Once I understood the connection and saw it in my day to day life, I couldn't ignore it. Now when I go on a run in the woods I take notice of the streams – its shape, the plants growing near it, the sidewalls. If I see a straight stream, I even wonder if it was always that shape or if people rerouted it to improve the water quality." 
As an avid runner and hiker, she's often in the woods enjoying a challenging climb or the solitude of a leisurely mountain outlook. Brenner considers herself an outdoor enthusiast, not a conservationist. With access to environmental professionals at the Academy, though, Brenner is looking forward to becoming more engaged with water quality initiatives, understanding the intricate details of watersheds, and providing crucial leadership in improving water quality throughout Lancaster County.
"I hope to become more assertive as a leader in conservation; to share information and express educated opinions on how to improve our community's water quality. I like to be well informed about a topic before I'm willing to insert myself into a conversation about it. I look forward to both aspects of this Academy converging into one lesson – action is needed!"
With the information she learns from the Academy, Brenner wants to develop informational mailers, newsletters, and other communications materials to distribute to landowners through LFT. "I want to take action within the local agricultural community, as well as our community at large, in educating neighbors about water quality and their impact. I hope to be a conduit of information from the Academy to the community," says Brenner.
"So much is happening in the world that hearing about water quality can get lost," says Brenner. She adds that ideally the Academy creates a dozen water quality advocates each class that can go into their communities and gain traction on the issue, tackle community projects and keep the momentum and progress going. "We're the catalysts for drawing people into water quality issues and moving this crucial work forward."
"We're the catalysts for drawing people into water quality issues and moving this crucial work forward."
– Laura Brenner