Lancaster County Is Making a Difference By Employing Best Management Practices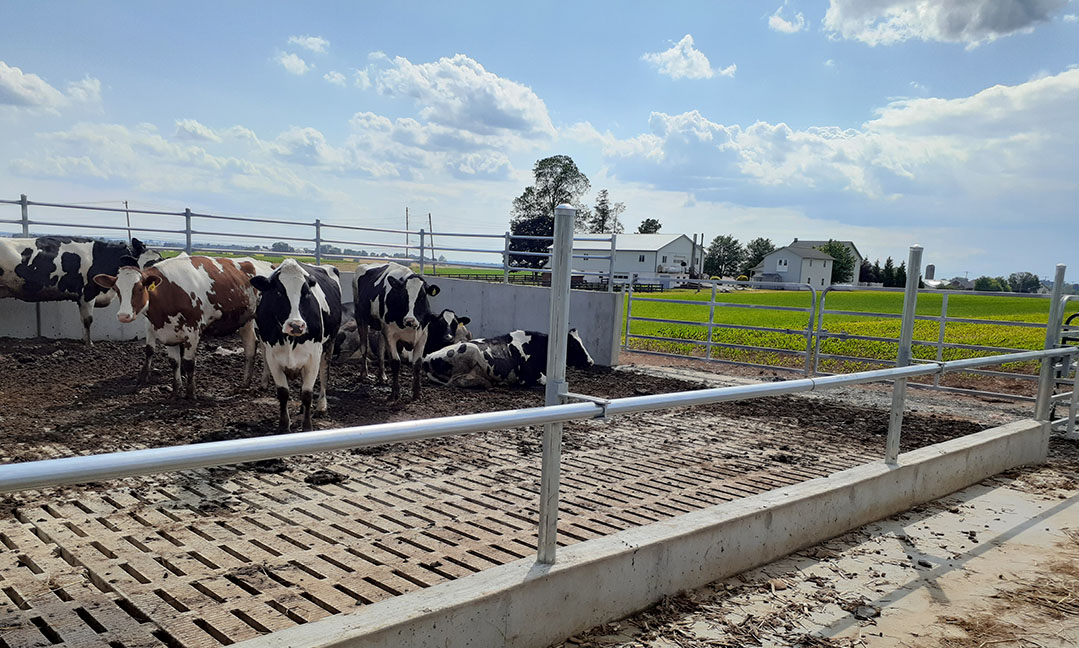 Lancaster County Is Making a Difference By Employing Best Management Practices
Currently, more than half of Lancaster County's 1,400 miles of streams are designated by the Environmental Protection Agency as impaired.  A large part of the impairment comes from an excessive amount of sediment and nitrogen and phosphorus in the water.  Several local landowners have recently done something about it, using CAP funding to employ Best Management Practices (BMP's) to improve their contributions to the watershed.
Three family farms in Lancaster County recently completed a series of BMP updates with support from Lancaster Farmland Trust. Two farms in the Pequea Creek Watershed received improvements to their manure storage units, barnyard areas, cattle walkways and stream crossings, and confinement fencing. One farm also added a roofed heavy-use area, rain gutters, and downspouts to collect and divert rainwater into appropriate outlets.
These farms are located near the Strasburg Rail Road, and now these agriculture+conservation practices are also front and center for the thousands of people who visit the railroad. While water conservation may not be the first thing visitors think of when walking the train yard, these farmers are doing their part to positively impact water quality for the community, both locally and downstream.
Another farm in the Upper Conestoga River Watershed received similar barnyard improvements and installed streambank improvements, including 2,400 feet of streambank fencing and a nearly 2-acre buffer area.
"Well-managed farms play a critical role in restoring local streams and rivers, protecting habitats, and improving soil health," said Jeb Musser of Lancaster Farmland Trust.  "Combining best management practices with the permanent preservation of farmland is one of the best solutions to addressing today's environmental challenges."
These projects will result in an estimated reduction of 10,212 pounds of nitrogen, 4,418 pounds of phosphorus, and 9.6 tons of sediment in the Pequea Creek; and 5,881 pounds of nitrogen, 2,530 pounds of phosphorus, and 3.4 tons of sediment in the Upper Conestoga River.
To learn more about projects in Lancaster and upcoming funding opportunities, visit https://lancastercleanwaterpartners.com/lancaster-clean-water-fund/