Habitat Assessment Training for Delisting Streams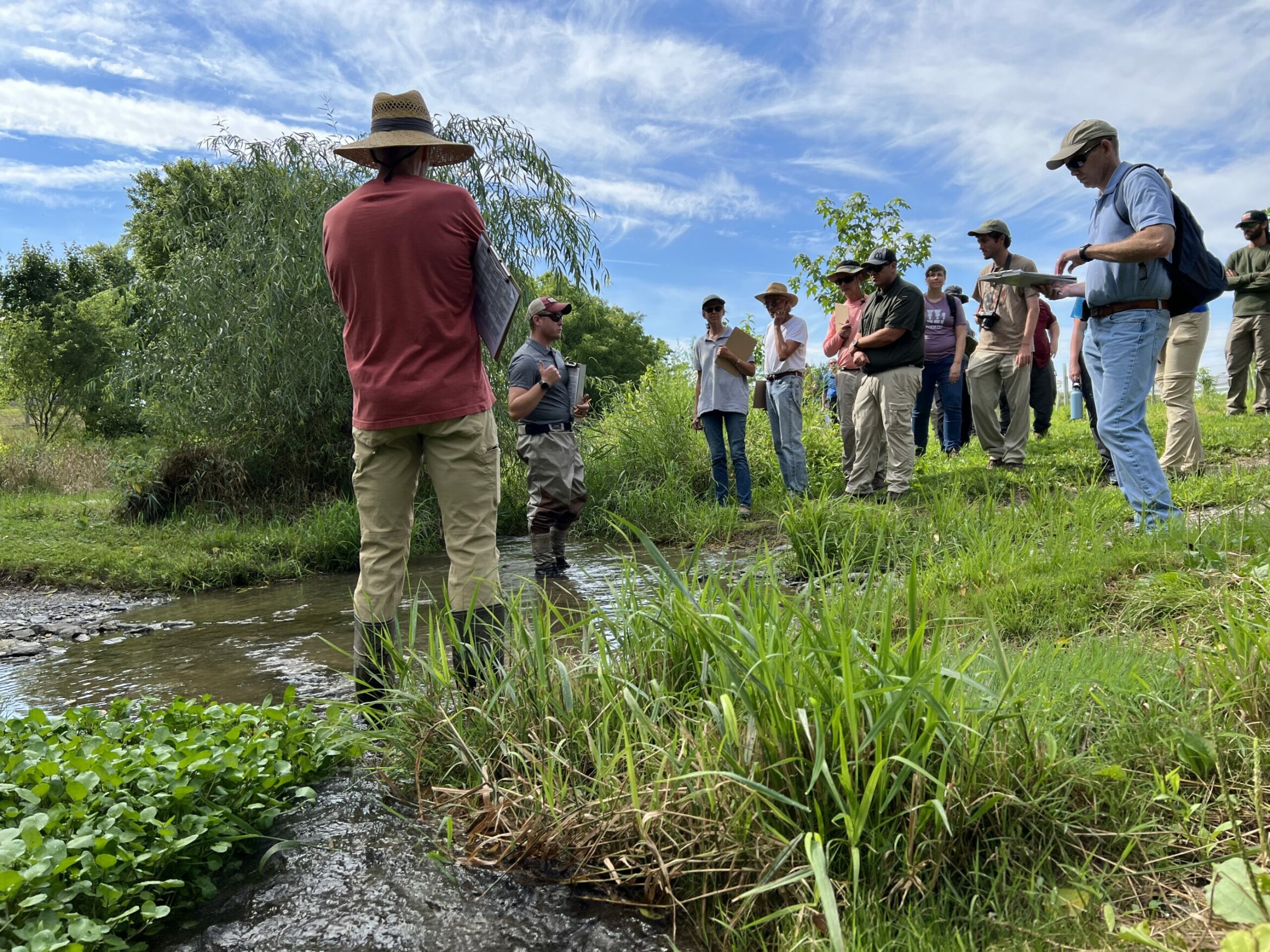 Habitat assessments are a critical piece of the rapid stream delisting strategy because it's crucial data that DEP uses to add or remove a stream from the impaired list. In August, volunteers and conservation professionals from Centre, Lancaster, Blair, Snyder, and Union counties traveled to a Lancaster farm and trail to learn how to conduct physical habitat assessments. This training, coupled with the coordinated monitoring work from the Water Quality Monitoring Action Team, will advance the delisting strategy and assist in tracking progress.
The seven counties embracing the rapid stream delisting strategy are making progress toward delisting 30 agriculturally-impaired streams by the year 2030. The goal for the program is "30 by 30," and is an initiative announced by Gov. Wolf, Chesapeake Conservancy and its partners in April 2021 to restore 30 agriculturally-impaired streams by the year 2030.
Work is underway on 39 streams (totaling 136 miles of impairment in the Chesapeake Bay watershed) across Huntingdon, Centre, Clinton, Lycoming, Union, Snyder, and Lancaster Counties. Objectives include treating runoff from 17,800 acres along 18 central PA streams and installing agricultural BMPs on 7,259 acres and planting 757 acres of riparian buffers along 21 Lancaster streams. Building momentum on previously completed projects, partners have achieved 36%, 43% and 67% of the objectives, respectively.
Major funding support includes a USDA Natural Resources Conservation Service Regional Conservation Partners Program (NRCS RCPP) award for Lancaster; National Fish and Wildlife Foundation (NFWF) Innovative Nutrient and Sediment Reduction grants, DCNR's Riparian Forest Buffers grants, DEP's Growing Greener grants, and awards from The Hamer Foundation and The Campbell Foundation. On August 12, NRCS announced a new $10M RCPP award to central PA partners. Partners are now developing monitoring plans to track progress toward the 30 by 30 goal.
A huge thank you to Dustin Shull from DEP's water quality division who conducted the habitat assessment training, and the Chesapeake Conservancy for partnering on the event!