Full-day Stormwater Forum – A Success!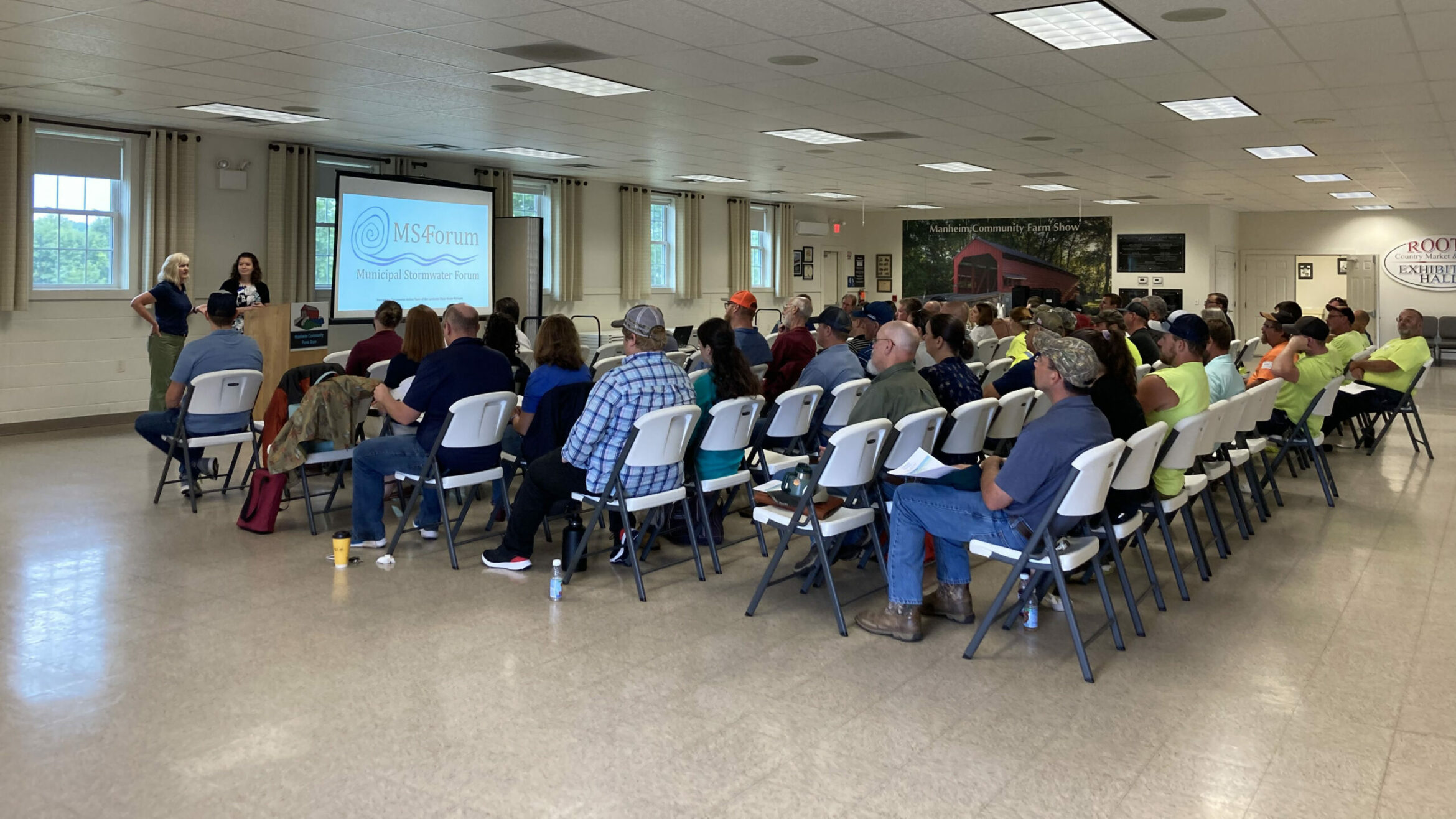 The Stormwater Action Team held its third annual Municipal Stormwater Forum, affectionately known as the MS4orum. The full-day event featured 12 presentations tailored specifically to help municipalities address MS4 requirements and meet water quality improvement goals.
"There was a great energy in the room with people excited to be back together in person," says Kristen Koch, co-chair for the Stormwater Action Team.
A highlight of the day was getting to explore a newly completed stream restoration project. Attendees heard from the engineer, contractor, and borough manager. It demonstrated how important intentional collaboration is to successfully implement a clean water project.
If you're interested in joining the Stormwater Action Team to help plan the MS4orum in 2023, contact Kristen Koch (klk343@psu.edu).