Combining Passions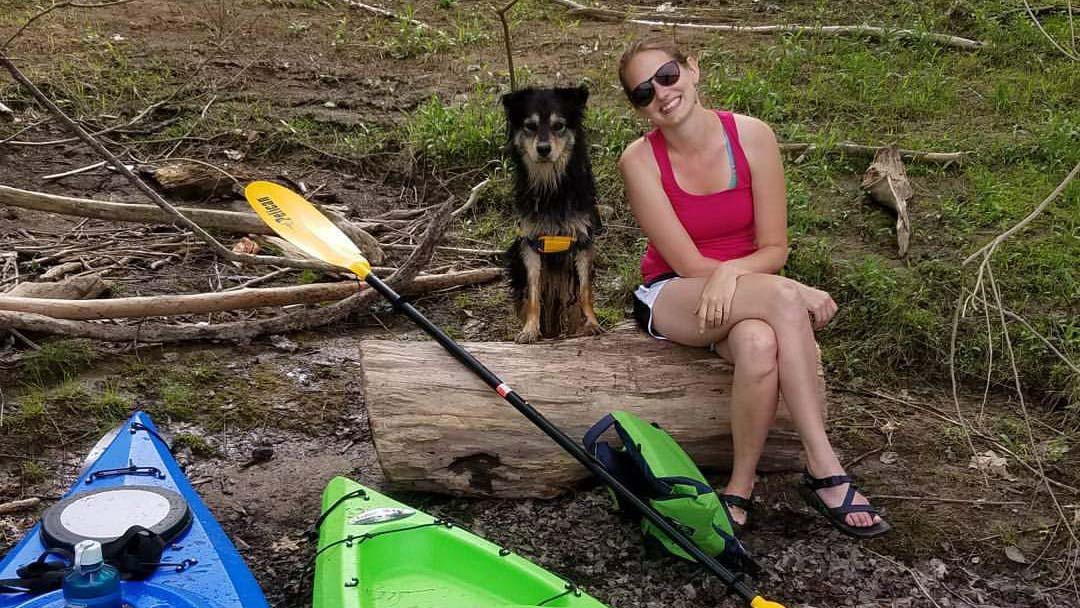 By Megan Blackmon, Project and Grants Coordinator
Many of you have read my professional bio. In short, it's a combination of conservation and water quality work along with grant writing and administration. I spent the last seven years working as the grant administrator for the City of Lancaster. 
I'm originally from eastern North Carolina – Rocky Mount, to be specific. The Tar River flows through the town and the name changes downstream to the Pamlico River before it becomes the Pamlico Sound. My best childhood memories are from time on the Pamlico – either splashing around and swimming, or boating near Little Washington. A laughable, failed attempt at learning to sail with my uncle even led to a spoof "sailing scholarship" as his graduation gift to me. Two week-long backpacking trips along the Appalachian Trail while in high school–the most southern portion ending at Springer Mountain and a scenic 40 miles in Virginia–helped to ignite my passion for conservation.
I studied and graduated from University of North Carolina Asheville, 300 miles across the state. If you've visited, you know that Asheville is the perfect place to develop a life-long love of hiking and craft beer. Oh, and meet your spouse! My husband, Chris, is from the Asheville area. We've been together for 15 years, now raising two little kids, Millie (3) and Thad (1), and two dogs, Dudley and Olive. Our love of creek splashing and exploring has made visiting the many Lancaster Conservancy preserves a regular family time activity. 
When I was at the City of Lancaster, I learned a lot about a lot of different things. Aside from grant programs, my key takeaway from daily observations of staff, residents, and community is the phenomenal spirit of collaboration and common good in Lancaster. I've seen it in our neighbors in the city. I see it in strangers on the street. And I see it in people in church, at the mechanic's, or at the market – everyone wants to help. Yes, there were nice people everywhere we've lived, but there's something special about Lancaster – it's genuine. This spirit of welcoming and community, along with the perfect mix of urban and rural and proximity to both major cities and extraordinary hiking, is why our family has made Lancaster our home for good.
That same magical spark that is endemic to Lancaster is especially apparent in the work of the Lancaster Clean Water Partners. I was drawn to this position because it perfectly ties my experience and interests of improving water quality, collaboration, and grants together.
My daughter often requests a reading of Dr. Suess's The Lorax at bedtime. Although cliché, the Lorax's final words always hit home: "Unless someone like you cares a whole awful lot, nothing is going to get better. It's not!" It's obvious that everyone I've met with the Partners is one of those someones that care a whole awful lot. The Partners does a fabulous job of tying it all together and "fueling the fire," as Allyson talked about at the November Partners Meeting. I'm excited to dig in to help continue to build on successes to efficiently continue the good work of improving–and delisting!–streams in Lancaster County.