2020 Year in Review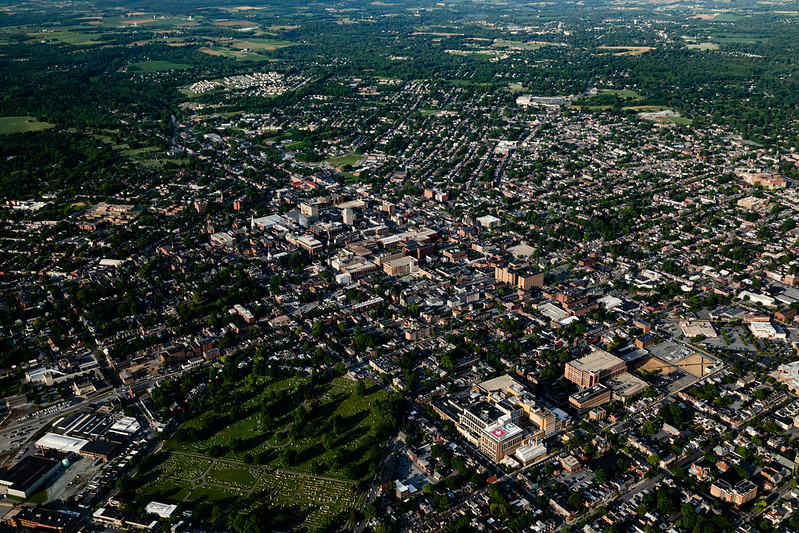 Dear partners, 
Hello 2021! I can feel the buzz of busy schedules, New Year's resolutions, and increased hope for health and connection with family, friends, and colleagues – even if it's still through Zoom in most cases. While sometimes frustrated by limitations in 2020, I celebrate the creative ways my family safely explored and supported the Lancaster community. Who would've thought a pandemic would introduce me to new volunteer options?! Moving ahead and navigating the new year, it's important to look back at all we've accomplished together in 2020 – and reflect on how it brought us to this critical crescendo in Lancaster's clean water work.
In 2020, we spent significant time working to secure sustainable funding and tell Lancaster's clean water story by bringing on John Cox as a senior advisor and hiring our full-time communications and program manager, Emily Smedley. We also expanded our horsepower with the Countywide Action Plan (CAP) Coordinator team made up of LandStudies, David Miller Associates, and Lancaster Farmland Trust, and voting in three new steering committee members. Consistent communications was front and center this year as we improved the website's capabilities, engaged more on Facebook, and routinely communicated updates and opportunities through the newsletter and monthly emails. We collectively applied to several grant opportunities to scale up implementation and capacity within the county, including the Regional Conservation Partnership Program and for CAP Implementation Grant dollars from the state. We revised the Common Agenda to better represent the priorities and strategies of the Partners, reflecting our leadership role in the county. Through the Lancaster Watershed Leadership Academy, nine scholars began their leadership journey to become the next generation of watershed leaders. And most of this, we did virtually as COVID-19 flipped our world upside down. Thanks to all of your dedication, the virtual format didn't stop our stride to reach a shared vision of clean and clear water in 2040. 
Looking ahead to 2021, we aim to: 
Accelerate CAP implementation  

Identify and secure sustainable, dedicated funding for both agriculture and stormwater BMP implementation and the necessary capacity to do and maintain that work 

Mobilize watershed-scale project collaborations for increased sediment and nutrient reductions 

Expand the backbone organization to ensure partner organizations' capacity to ramp up countywide efforts

Implement an effective, equitable communications plan to ensure knowledge sharing among key stakeholders, and to educate and empower partner organizations and all county residents to take action
A poet's powerful words recently inspired our nation, and she has inspired me. Leadership can be a challenging yet rewarding place to be. We are all leaders in Lancaster, inspiring change and forging ahead in our work for clean water, which is a right our entire community deserves. May we continue to be brave, to reach out to each other, and operate with the bias towards action that will move the needle towards clean and clear water.
Sincerely,
Allyson
Coordinator, Lancaster Clean Water Partners
"Leadership can be a challenging yet rewarding place to be. We are all leaders in Lancaster, inspiring change and forging ahead in our work for clean water, which is a right our entire community deserves."
– Allyson Gibson