Request for Proposal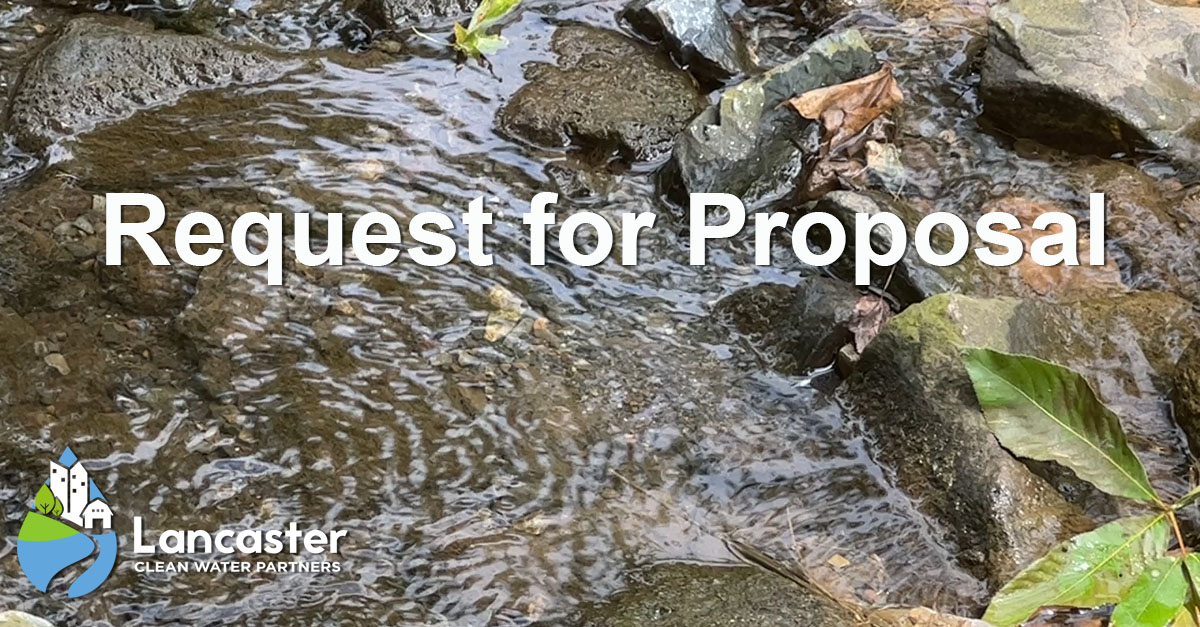 (August 14, 2023)
The Lancaster Clean Water Partners is inviting proposals from qualified technical service
providers to perform coordinated outreach, project management, and provision of technical
services to landowners in delisting catchments to more quickly drive the planning and implementation of best management practices. Read the full Request for Proposals here. Proposals are due by Friday, September 1st and we're holding a virtual info session on Thursday, August 17th at 9 a.m. to answer questions. Zoom link here.